Guest article courtesy of Gloria Martinez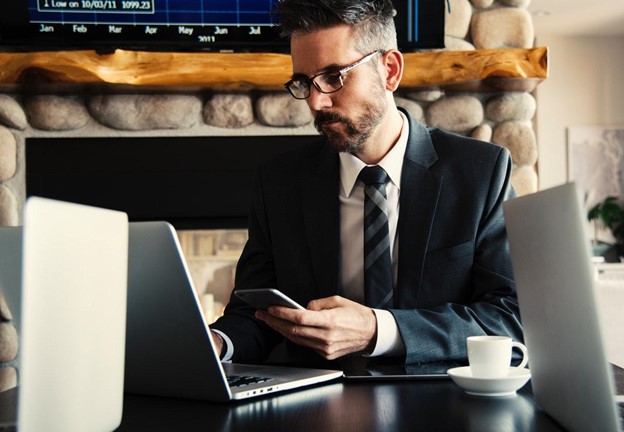 When you're looking for ways to cut costs at your small business, investing in new technology probably isn't on the radar. Business technology has a reputation for being expensive. For most companies, it's something to invest in when things are going exceedingly well, not leveling off.
If your company's growth has slowed and you need to save money, don't go straight to hiring freezes and departmental cutbacks. Instead, look for ways that spending a little cash could save a lot, like these affordable tech solutions from Brand Irons.
Shift Your Software to the Cloud
The purchase price of new business software is only one part of the picture. According to Network Alliance, 80 percent of IT costs happen after you buy. On average, that comes out to $700 per user per month for small and medium businesses.
Switching to cloud-based software offers immediate savings to small businesses. While there are costs associated with implementing any new software, most of the leading software-as-a-service, or SaaS tools, cost under $50 per user per month, with many as low as $10 per user per month. Not only are these tools cheaper to purchase and maintain, but they're also accessible online, allowing your staff to work from any location.
Look to Ecommerce
If your business is in a position to join the ecommerce revolution and you have yet to take the plunge, NOW is the time. Especially if you have a product or service that is constantly in demand. By not joining in this trend, you could be missing out on thousands of dollars in revenue. Ecommerce might sound complicated, but it can be fairly straightforward, particularly if you already have a top-notch, mobile-friendly website. You can also work with knowledgeable ecommerce experts to help you get this part of your business up and running.
Give Employees the Option to Telecommute
Cloud-based software presents another money-saving opportunity: remote work. Telecommuting saves on office overhead costs, reduces employee absences, and boosts productivity. While even occasional telecommuting saves money, businesses also have the option of shifting to a fully-remote team and eliminating office costs entirely.
Get Creative with Employee Perks
In addition to saving the business money, telecommuting is also great for employee morale. Allowing remote work leads to a 25 percent reduction in employee turnover, according to a survey by Owl Labs and TINYPulse. When replacing an employee costs anywhere from 16 percent to 213 percent of their salary, that's no small benefit to your business.
Get Smart About Utility Costs
There's one more painless way that small businesses can save money: Cutting energy usage with smart technology could save thousands of dollars per year in office utility costs. Smart devices, such as learning thermostats and motion-activated smart lighting, are the best choices for businesses since they don't require ongoing effort once set up. If security isn't a major concern for your business, you could even swap your professionally monitored alarm system for a self-monitored smart security system.
When your company's growth slows, it's tempting to start slashing costs wherever you can. However, cutting back in the wrong places could hinder your ability to get ahead. Before making drastic changes, consider how low-cost technology solutions like these can help you save money today and enable your company's growth in the future.To ensure you're helping your business grow and thrive, turn to the business and marketing experts at Brand Irons. We are here to help you succeed