If you lack passion for your business, it's time to give some thought to why you're doing what you're doing.  Missionary zeal is essential for business owners to ingrain into their company or organization.  It becomes the defining element of their corporate culture, the reason for your existence.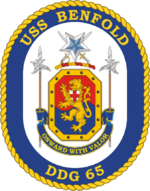 There is an excellent book on leadership by Captain D. Michael Abrashoff called It's Your Ship and sub-titled Leadership Techniques from the Best Damn Ship in the Navy.  Abrashoff created the best ship in the United States Navy by realizing that the destroyer he commanded, the USS Benfold, was more than "his" vessel.  It belonged to every sailor on board and the standard military protocol of command and control was less than ideal as a management technique.
The captain found that the more every member of the crew knew they had ownership of their ship and that he cared about them and their role on it, the higher the level of performance could be expected from everyone.  His vision was to reinforce that the ship's mission was combat readiness.  Pure and simple.  That vision was communicated with the expectation that every sailor on board was important to achieving that mission.  It was, without a doubt, their ship!  The fact the USS Benfold became the best damn ship in the Navy proved his approach.
Does that same missionary zeal apply to your organization?
Do your "sailors" feel as though they can help accomplish the mission?  Do they even know what the mission is?  Do they care?  If they don't, the reason may be that they don't believe you care about them or what they do.  Do you listen to their suggestions?  Do you implement those recommendations, or sweep them under the rug?
More importantly, do your sailors understand the corporate mission?  Do you, as the business owner or CEO, convey your vision for the company's success?  If you are unsure or unclear, it may be time to seek professional counsel and re-visit your corporate culture.  It's okay to embrace change if it is warranted.  Insanity has been defined as continuing to do the same thing and expecting a different result.
Your mission needs to clearly define your reason for existence, cutting through all the verbosity.  Are you in business to provide a service or a product to consumers?  Or to make money?  It should be both, but if you answered "Yes" to only making money, you need an independent third party to help you figure out how to do it.
Brand Your Work – Work Your Brand